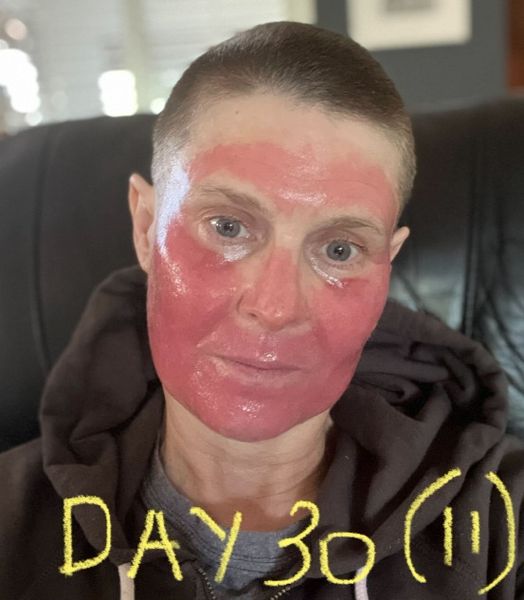 An update from Senator Penny Allman-Payne. We're all thinking of you Penny and wishing you a speedy recovery 💚
More from Penny:
Hi everyone, you may have noticed that I haven't been out and about over the winter break and I haven't been in parliament this week. So I thought I'd better let you know why.
Like so many people who've grown up in Far North Queensland, I've sustained my fair share of sun damage. Over the years my regular skin checks have been clear, but during the 2022 federal election campaign I had a small basal cell carcinoma removed from my nose. This was a real wake-up call, especially when it was pointed out to me that I'd likely develop more unless I took proactive steps to deal with the pre-cancerous tissue on my face.
So over the winter break I decided to bite the bullet and undergo topical chemotherapy treatment to my whole face. It's a lengthy, often uncomfortable process that usually takes several weeks to complete, followed by a period of recovery.
The treatment has progressed well, but I experienced a reaction towards the end which resulted in a brief hospital visit and a longer recovery period than I was initially expecting.
The good news is that I'm finally on the improve and, all going well, I'm hoping to be back on deck next week – albeit with a very red face!
I've always tried to be sun safe, but this experience has served as a good reminder that sunscreen isn't ever enough, and from now on you won't be seeing me outside without a hat.
Whilst I was initially working from home during my treatment, I've pretty much been out of action since last weekend. Thanks to my wonderful team who've gone above and beyond in my absence.
I'm also incredibly grateful to the health professionals here in Gladstone who've supported me through my recovery. I felt pretty overwhelmed and vulnerable when things temporarily went south and their care and concern for my health and well-being has made the world of difference.
It's been a bit of a journey and I certainly got more than I bargained for when I started, but it feels good to know I've taken a seriously pro-active step to reduce the risk of future skin cancers.
Now it's time to get back to work!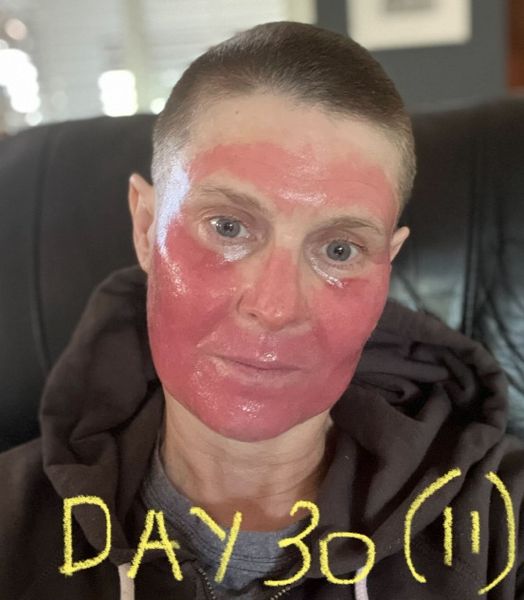 ---
The content above from the originating party/author(s) may be of a point-in-time nature and edited for style and length. The views and opinions expressed are those of the original author(s). View original.
AusPol.co Disclaimer