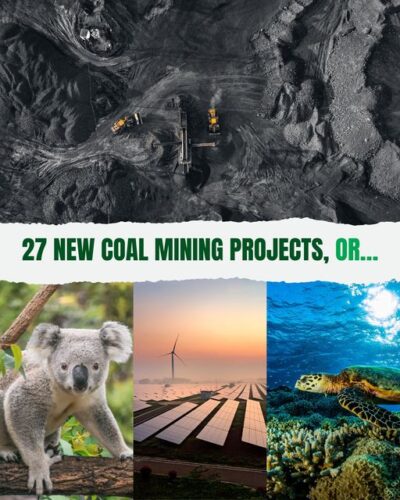 Approving new coal & gas mines that pollute the environment and make the climate crisis worse? It's a climate crime.
There are 27 coal projects the Environment Minister could rule out today because of their climate impacts. Cumulatively we're talking 35x Australia's annual emissions.
The new Environment Minister needs to stare down the fossil fuel lobby and fight for our environment & our future.
The Greens will be pushing in the new parliament to overhaul our broken enviro laws to include a 'climate trigger'. Climate action means you don't keep pouring petrol on the fire.
No more coal and gas.
---
The content above from the originating party/author(s) may be of a point-in-time nature and edited for style and length. The views and opinions expressed are those of the original author(s). View original.
AusPol.co Disclaimer