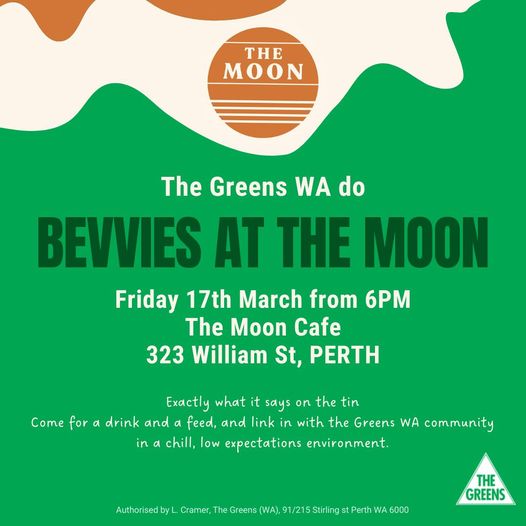 Come for Bevvies at The Moon? 🍻
RSVP here: https://bit.ly/3LnTlxW
A bunch of us from the Greens WA are heading down to The Moon Cafe this Friday 17th March from 6PM for a drink and a feed.
And we'd love for you to join us.
If you've been looking for a good way to link in with the Greens in a low expectations, easy going environment, now's your chance.
Have a chat. Have a beer. Maybe you'll learn something new about politics and make some new friends on the way. Too easy mate.