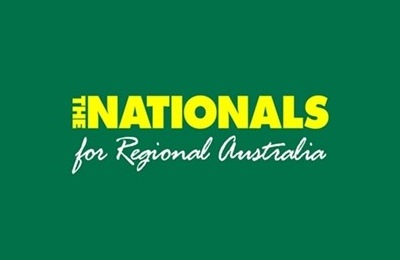 Kimberley recovery concerns raised as wet season approaches
The Opposition has raised concerns about the State Government's commitment to the Kimberley Floods recovery ahead of the looming wet season.
Shadow Minister for Emergency Services, Martin Aldridge MLC, said it was concerning to see virtually no recovery funding from the Disaster Recovery Funding Arrangements (DRFA) had been dispersed to impacted homeowners, farmers, or small businesses.
"Despite 20 applications being made for support under three major grants programs, not one of these applications has been processed, and not a single dollar in funding has gone out the door," Mr Aldridge said.
"It is frustrating and disheartening to see the State Government repeating the same mistakes made in the aftermath of Cyclone Seroja around timely access to recovery funding."
Answers provided to Parliament show 14 applications had been made for the Homeowners Recovery and Resilience Grants, five applications for Business Recovery Grants, and one for the Primary Producers Recovery Grants as of 11 August 2023.
"While the Government promised changes to allow $15,000 from the Business Recovery Grants and the Primary Producer Recovery Grants to be paid out up-front, rather than as a reimbursement, these applications are yet to even be processed.
"This begs the question of whether the Government is properly resourced to manage these grant applications. Given the number of applications is relatively small, I would expect these to processed much more swiftly than we are seeing."
Mr Aldridge said it was also concerning to find a major initiative to assist flood-impacted Kimberley producers would close next week, after providing just $37,830 in support.
"The Measures for Primary Producers program offers important recovery measures such as reimbursement for fencing repairs, professional advice, freight subsidies and interest free loans.
"This uncapped funding program should remain open as long as the need exists, yet it is closing on 27 September 2023 having provided very little in assistance," Mr Aldridge said.
"In contrast, following Cyclone Seroja this program provided more than $360,000 in support and remained open more than two-years beyond the disaster."
Member for the Mining and Pastoral Region, Neil Thomson MLC, also chastised the State Government's failure to commit to an independent review of the Kimberley Floods.
"Despite referring to the disaster as the 'worst flooding event our State has ever seen' the State Government has ruled out an independent review, and nine months on, are yet to even finalised the terms of reference for their own review," he said.
Mr Thomson also raised the vital importance of the State providing clarity about the reliability of transport connections across the north in the coming wet season.
"Businesses in the East Kimberley are very anxious and the city-centric Cook Labor Government is just not addressing the basics with clear information" he said.