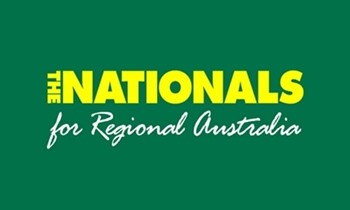 The State Opposition has slammed the freshly-minted Labor Prime Minister and new federal Agriculture Minister after they confirmed their longstanding threat to ban live export of sheep.
Shadow Agriculture and Food Minister Colin de Grussa said statements by the new Government do nothing to settle the fears of the thousands of West Australians who rely on live export for their livelihood, nor our customers who depend on us for their food security.
"With the ink hardly dried on being sworn in, the Federal Labor Government has already begun attacking and undermining the WA economy; this time by confirming plans to shut down the state's live sheep trade, worth $136 million," Mr de Grussa said.
"Labor have a torrid history when it comes to Agriculture and many graziers and farmers are still picking up the pieces of their shattered lives and livelihoods after the last time they shut down the viable and sustainable live cattle trade overnight in 2011.
"Sadly, it would appear, the lessons of 2011 have not been learned by either Mr Albanese or his Minister for Agriculture.
"West Australians understand it is our state's primary production that has kept the nation afloat the past two pandemic years but Mr Albanese clearly takes this State and its production for granted."
Mr de Grussa said he has written to Mr Albanese imploring him to reverse this terrible, ill informed decision which is more aimed at managing domestic politics rather than improving animal welfare outcomes within global live export markets.
"It is vitally important he also details how he intends to stop this unscientific and economically naïve policy from damaging local economies and local communities," he said.
"The Prime Minister's confirmation that live export will end has sent a message to Australia's customers to begin the search for a new supplier, sending investment dollars and opportunity offshore.
"It's up to him to explain how closing the trade will improve animal welfare outcomes without forcing West Australian farmers, shearers, truck drivers, wharfies, communities, and families to carry the cost.
"When will Labor deliver on its election promise and 'stand up for WA'?"
---
The content above from the originating party/author(s) may be of a point-in-time nature and edited for style and length. The views and opinions expressed are those of the original author(s). View original.
AusPol.co Disclaimer