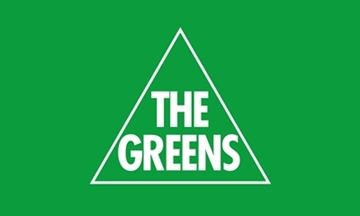 The Victorian Greens will today move to introduce $1 dollar bet limits in pokie venues across the state, in a bid to protect communities from the effects of gambling harm.
The Greens will be moving amendments to the Gambling and Liquor Legislation Amendment Bill 2022 that would implement dollar bet limits on all poker machines in Victoria from July 2023, including at Crown Casino.
In April this year Victorians lost a record $257 million dollars to poker machines, and since venues have reopened post-lockdown, Victorians have lost a staggering $1.45 billion dollars.
With the state's current bet limits sitting at a maximum of $5 dollars on poker machines, reducing this to $1 dollar would have a huge impact on harm minimisation by reducing individual losses from around $600 dollars an hour to $120 dollars.
Leader of the Victorian Greens, Samantha Ratnam, said the last two years had hit Victorians hard and it was irresponsible of the Government to ignore the impact and harm gambling was having on many in the community.
She added that by supporting our amendments the Government could show that it was able to stand up to the gambling lobby and take serious action on gambling harm.
Dollar bet limits were recommended by the Productivity Commission in 2010 and yet the Government, who enjoys a cosy relationship with the gambling and hotels lobby, has spent the past 12 years failing to act.
Quotes attributable to Leader of the Victorian Greens, Samantha Ratnam MLC:
"For years this Government has neglected to address the harms of problem gambling and now we're in a situation where Victoria is recording record losses.
"Introducing dollar bet limits is an easy way to protect communities from the harms of problem gambling, we just need the political will.
"That's why we're urging the Victorian Labor Government to stand up to the gambling and hotels lobby and support our amendments, and to put people before profit."
---
The content above from the originating party/author(s) may be of a point-in-time nature and edited for style and length. The views and opinions expressed are those of the original author(s). View original.
AusPol.co Disclaimer