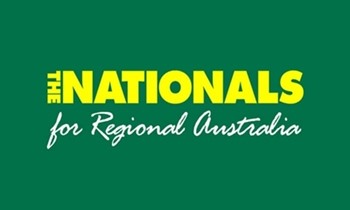 Shadow Agriculture Minister Colin de Grussa has welcomed the opening of public submissions for the current statutory review into the Biosecurity and Agriculture Management Act 2007 (BAM Act).
"Finally, the process of reviewing the BAM Act has commenced which is something I have been calling for since 2017," Mr de Grussa said.
"The BAM Act is paramount in protecting our valuable primary industries from potentially devastating pests and diseases.
"It is absolutely vital that the Act provides contemporary mechanisms to address the ever-increasing risk of invasive pests and diseases entering our State, especially in today's global economy."
Mr de Grussa said the laws must be operationally effective for primary producers and volunteer biosecurity organisations.
"We know they are increasingly playing a role in managing pests to compensate for the diminished resources of the Department of Primary Industries and Regional Development (DPIRD) and the Department of Biodiversity, Conservation and Attractions (DBCA)."
Mr de Grussa said Recognised Biosecurity Groups (RBG) play a key role in managing feral pest control on significant areas of State controlled lands and reserves, which should be recognised by the BAM Act.
"The BAM Act needs to set out better funding mechanisms to provide certainty to these groups, as well as ensuring that these volunteer groups are not exposed to unreasonable liabilities for work they undertake on behalf of the State.
Mr de Grussa said the lack of veterinary capacity within DPIRD, recently highlighted during the Narrogin-Wickepin and Corrigin bushfires, also brings into question the role primary producers and private veterinarians will be required to play in a major biosecurity outbreak.
"It is absolutely imperative that anyone with an interest or involvement in biosecurity management in WA, including members of RBGs, primary producers, veterinarians, natural resources managers, and regional councils have their say on the Act and how it is being applied in the real world," Mr de Grussa said.
"This is an opportunity for the industries, volunteers and communities most at risk from the devastating impacts of invasive pests and diseases to put forward their case on how the BAM Act should be revised and improved."
Information on the review process and on how to make a submission can be found at http://yoursay.dpird.wa.gov.au. 
---
The content above from the originating party/author(s) may be of a point-in-time nature and edited for style and length. The views and opinions expressed are those of the original author(s). View original.
AusPol.co Disclaimer