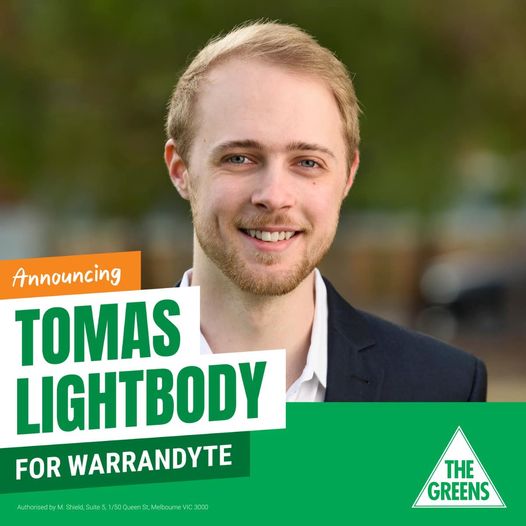 Meet Deputy Mayor Tomas Lightbody, your Greens candidate for the Warrandyte by-election!
Tomas is a local councillor, public transport advocate and a proud member of the LGBTQIA+ community.
"Growing up in
Donvale, I deeply appreciate our unique communities and precious environments and understand the need to protect them.
Our electorate has been taken for granted by the major parties for too long, and it's time for change.
We need urgent action to address the rising cost of living. Education, health, aged care, and public transport haven't received the attention that we need, and our community has struggled to attract crucial investment in infrastructure and urban planning.