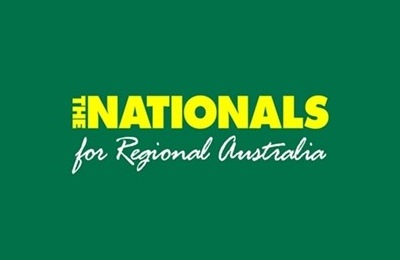 Lifeline needs urgent funding support
Lifeline Loddon Mallee needs urgent funding from the State Government to deal with increased demand for its life-saving services, the Nationals Shadow Minister for Mental Health Emma Kealy and Member for Northern Victoria Gaelle Broad said today.
Ms Kealy and Ms Broad visited Lifeline Loddon Mallee in Bendigo to hear about the ongoing mental health crisis first-hand from frontline workers.
"The Government previously provided top-up funding to help Lifeline during COVID," Ms Broad said.
"That funding has now been cut, but demand for their services has not reduced.
"Demand for their crisis support service has increased by 36 per cent since the start of the pandemic.
"Sadly, it is a relatively small amount that is needed – just $119,000. This is tiny drop in the Government's funding bucket when you think of the lives that are saved and the cost to our health system that is averted. It's vital that this funding is reinstated," Ms Broad said.
Lifeline Loddon Mallee Executive Officer Lisa Renato said the service took more than 18,000 calls last year.
"There were 84 deaths by suicide in the region – almost two per fortnight," she said.
"This is an absolutely critical service," Ms Renato said.
Ms Kealy said the figures showed life was getting harder under Labor.
"So often Lifeline is the essential first point of contact for local people who are looking for mental health support and care.
"Labor's Mental Health Levy is generating billions of dollars in revenue for the government, yet mental health waitlists in Victoria continue to grow.
"Lifeline not only costs a fraction of a hospital mental health bed but is doing critical work to save lives and minimise the impact of mental ill-health.
"It makes sense for the government to provide Lifeline with the cash boost they need so they can continue to answer the calls of Victorians who are finding life getting harder and can't afford to wait months for a mental health appointment," Ms Kealy said.
Ms Broad said regional Victorians had been particularly hard hit by the cost of living crisis and many were struggling with mental health issues as a result. She recently raised the issue in Parliament.