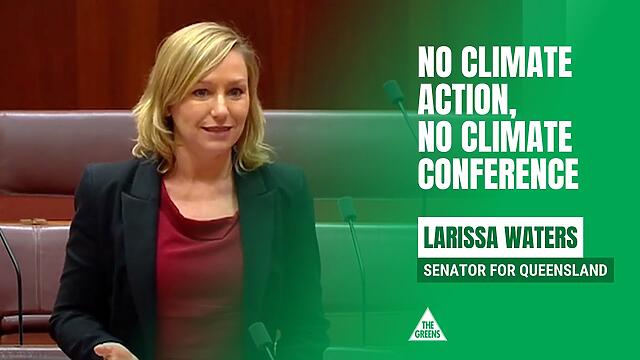 No Climate Action, No Climate Conference – Senator Larissa Waters

Vanuatu's new climate change minister, Ralph Regenvanu, told Guardian Australia his government could not endorse Australia's bid to co-host the climate conference in 2026 if it invested more money in developing fossil fuels, and would call on other Pacific countries to adopt the same stance.
Vanuatu is calling out Australia on our nonsense. We can't put one hand up to host COP in 2026, while using the other to hand out $40 billion of public money in fossil fuel subsidies.
If the government is serious about climate action, we need to end fossil fuel subsidies.  We need no new coal, oil and gas. And we need a Climate Trigger in our national environmental laws so the climate impacts of all projects are considered.