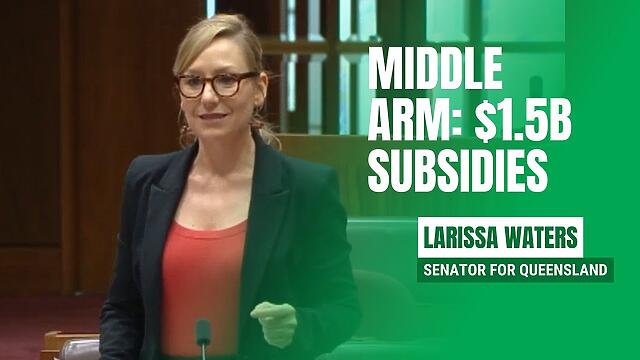 Senator Larissa Waters on Labor's $1.5 billion in public subsidies to develop Middle Arm

In Louisiana USA, there is an industrial petrochemical precinct similar to the one recommended and encouraged by the NT government on the site of Darwin Harbour's Middle Arm.
It is known locally – and now around the world – as "Cancer Alley".
This is the future that the Albanese government wants to deliver for Middle Arm which is 2.7 kilometres away from the Darwin suburb of Palmerston.
That is why parents, doctors and pediatricians have descended on Parliament. They don't want this future that the Albanese government envisions for them. They don't want the government subsidising Australia's Cancer Alley with $1.5 billion dollars.