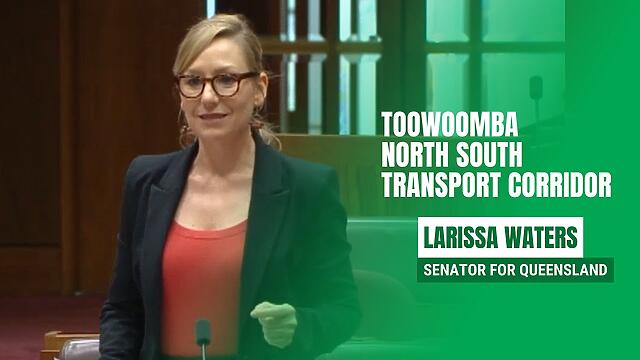 Senator Larissa Waters speaking in support of Toowoomba residents opposed to the TNSTC proposal

The Toowoomba North South Transport Corridor (TNSTC) proposes a transport route that will have adverse impacts on residents, endangered wildlife, First Nations heritage sites, and the overall environment. Only after huge outcry from local residents and conservation groups has the subpar 2 week public consultation period been extended.
The Queensland Labor government has said the Corridor is necessary to future-proof Toowoomba's transport needs.
Why is it, for the major parties, the only solution to transport needs is yet another road?