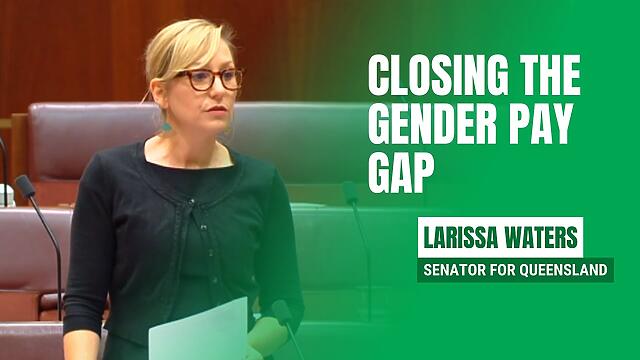 Senator Larissa Waters speaks on bill to help address gender inequality and close the gender pay gap

The Greens support the Workplace Gender Equality Amendment (Closing the Gender Pay Gap) Bill 2023.
Closing the gender pay gap is everybody's business. We welcome this Bill as a positive step and urge the government to use its promised second tranche of reforms to implement the outstanding recommendations from the WGEA Review and drive the change that all employees deserve.
We can't talk about closing the gender pay gap without discussing the fact there are more women and children than ever before living in poverty in thsi country. And we must #RaiseTheRate and extend the single parenting payment. Women are getting poorer and poorer, they are living in their cars or their tents and it is not okay.