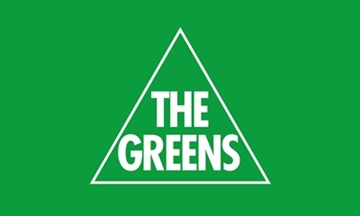 The Australian Greens Leader, Adam Bandt, has announced the party's updated portfolio allocation for the upcoming 47th Parliament, ahead of the first sittings in July.
Presented to yesterday evening's Party Room, the new allocation gives newly elected MPs and Senators the power to progress the issues they were elected to advance, while recognising the years of experience behind the Greens existing portfolio holders.
The reshuffle sees Max Chandler-Mather represent the Greens on housing matters, Libby Watson-Brown represent Infrastructure and Transport, and Stephen Bates take on the LGBTIQA+ and Youth portfolios.
Former economist Barbara Pocock will represent the Greens on Finance and Employment, Gladstone-based former teacher Penny Allman-Payne will take on Schools as well as Industry, Transition & Regional Development, and former NSW MLC David Shoebridge, who has successfully pushed for action on corruption over many years, will serve as spokesperson for Justice and Defence.
"With more Greens in Parliament than ever before, this talented team combines years of experience with fresh perspectives," Mr Bandt said.
"This strong team will push the government to deliver on climate, integrity and inequality. 
"With the Liberals in disarray and wiped off the electoral map, this Parliament offers an opportunity to make the big changes we need, like getting out of coal and gas while looking after workers and communities, while making big corporations pay their fair share of tax to get dental into Medicare and fix the housing affordability crisis.
"While the Liberals chase after the far-right fringe, this new Greens line-up will offer a progressive economic alternative to a Labor government that's giving tax cuts to billionaires while opening more coal and gas."
Greens Portfolios for the 47th Parliament
Member of Parliament 
Portfolio 
Adam Bandt
Leader

Climate Change and Energy
Workplace Relations 

Mehreen Faruqi
Deputy Leader

Education 
Anti-Racism
International Aid & Global Justice
Animal Welfare

Larissa Waters
Leader in the Senate
Lidia Thorpe
Deputy Leader in the Senate

First Nations
The Republic 
Sport 

Sarah Hanson-Young
Manager of Greens Business in the Senate

Environment & Water
Arts & Communications

Nick McKim
Senate Whip

Economic Justice and Treasury 
Home Affairs, Immigration, Citizenship and Multicultural Affairs 

Janet Rice
Party Room Chair 

Social Services 
Aged Care
Government Services 
Forests 

Peter Whish-Wilson

Agriculture
Healthy Oceans 
Waste 

Jordon Steele-John 

Health 
Foreign Affairs, Peace and Nuclear Disarmament 
Disability Rights and Services 

Dorinda Cox

Resources
Science
Trade and Tourism

David Shoebridge

Justice 
Defence and Veterans' Affairs 
Digital Rights 

Elizabeth Watson-Brown 

Infrastructure 
Transport 
Sustainable Cities 

Barbara Pocock 

Finance
Employment 
Public Sector

Max Chandler-Mather
Penny Allman-Payne 

Industry, Transition and Regional Development 
Northern Australia 
Schools 

Stephen Bates 
---
The content above from the originating party/author(s) may be of a point-in-time nature and edited for style and length. The views and opinions expressed are those of the original author(s). View original.
AusPol.co Disclaimer