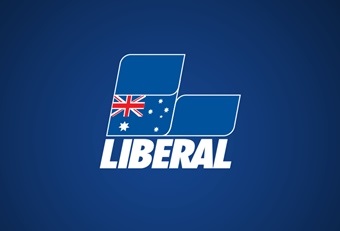 Housing and rental crisis growing as Labor's unmodeled immigration spikes WA population
Labor's housing and rental crisis is set to
worsen in WA, with the latest ABS population data revealing net migration to
the state increased at the highest rate in Australia for a second consecutive
quarter.
The ABS population
figures for the March 2023 quarter confirm WA recorded the largest population
growth of any state or territory at 2.8%.
In the three months
to the end of March, 26,005 people migrated to the West – 18,096 of them from
overseas.
This was up from the
previous quarter, when the state's population jumped by 19,198.
The annual increase
in WA's population from March 2022 to March 2023 was 78,342.
52,664, or 67%, of
those new arrivals came from overseas.
The national
increase over this period was 454,400, with WA receiving 17% of international
arrivals.
This figure is an
increase from the 10% of international arrivals WA absorbed in the time frame
covered by the previous ABS data release.
Senator Dean Smith
said the new ABS data was concerning, as the significant spike in new
international arrivals would put more pressure on a housing and rental market
already stretched to its limit.
"What would normally
be cause for celebration, given the important contribution immigration makes to
our economy and society, will remain a major concern until Labor delivers a
plan to properly support both those arriving and those already here in WA," Senator
Smith said.
"In its last Budget,
Labor committed to 1.5 million people coming to Australia over five years."
"The Albanese
Government has totally inadequate plans to provide these new Australians the
support they deserve on arrival, including housing."
"Labor's Housing
Australia Future Fund is only expected to deliver 30,000 homes in that same
five-year period."
"WA households are
doing it tough in Labor's cost of living crisis – with high rents, a housing
shortage and interest rates punishing both renters and homeowners."
"And the foremost
issue is where they will live."
As is the case
across much of Australia, the WA population boom comes at a time of significant
housing, rental and cost of living stress.
Data recently
published in The
Australian revealed that national rental vacancy rates fell to
their lowest level on record in August this year, compounded by fewer homes
being built and investors leaving the property market.
At below 1%, WA had
the tightest rental market of any state along with South Australia.
According to the
same article, national rental affordability was the lowest in three decades,
with a median-income household, earning $105,000, only able to afford 13% of
properties.
Nor are leading
housing industry figures optimistic about the future – including Labor's HAFF
initiative.
Last week, they
flagged concerns including zoning and developmental delays, skilled trade
shortages and record high interest rates.
"This population
data reflects what we've always known – that WA is the best place to live and
work in Australia," Senator Smith said.
"However, the
unplanned and un-modelled immigration we are now seeing poses a threat to the
living standards that make WA what it is, including overcrowding of schools,
hospitals, and public infrastructure."